We are Founders & Seed Funders of innovative
Industrial Automation, Robotics and AI companies...
that we build from the ground up
Cementing Pittsburgh as the preeminent leader in seeding
START-UPS IN ROBOTICS
Reimagining and accelerating the venture model for industrial automation
start-ups to scale-up
Cultivating Concepts. Seeding Development. Building Products. Operating Businesses.
Carnegie Foundry, backed by Fortune 500 investments from U.S. Steel and Oshkosh Corporation - and in partnership with the world leader in applied design of development of robotic systems, the National Robotics Engineering Center at Carnegie Mellon University - nurtures and stewards the most promising advanced technologies from concept to market. Our team scopes, launches, seeds, staffs, and manages home-grown industrial autonomation, robotics and AI startups in the most attractive verticals eager for game-changing innovation.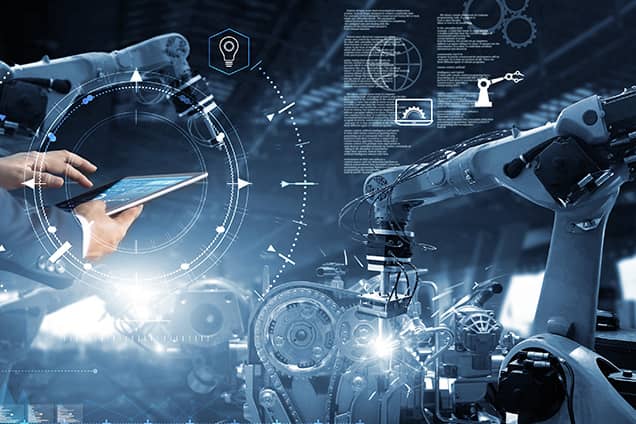 Carnegie Foundry's Partnership with the National Robotics ENgineering Center (NREC) brings a strong Track Record of Robotics and AI Market Success to our ventures
in commercial sales directly tied to IP and inventions
30
COUNTRIES ON ALL 7 CONTINENTS
house autonomous robotics built by NREC
in R&D value, leveragable by Carnegie Foundry
Game Changing Robotic Technologies Demand Innovative Business Models
All great companies excel at business, operations, talent, and finance, though formulas and strategies are different to match industry. We've learned the unique 'alchemy' of building successful and sustainable robotics companies, and it starts long before the company launches.
Good Robotics is more than simply automating human tasks
The best robotics isn't merely the automation of human tasks but a complete rethinking and reimagining of how to meet a challenging objective. A dozen robots from a dozen different providers each independently handling a monotonous, unsafe, or time-consuming task isn't often the most ideal solution for companies. How to make the entire operation more "robotic" is where we start. That's how we think.
Robotics is Hard. Autonomous Robotics is Harder. Autonomous Robotic Systems is Hardest… And is Our Specialty
The challenge building autonomous robotic systems is often vastly underestimated by investors, companies and even founders themselves. The best projections for time, money, facilities, and talent are thrown off when one technical challenge becomes two (and often more). Delays follow, as does higher cash burn, missed market opportunities and diminished investor returns. Our distinct advantage is the critical mass of expertise we bring to our startup companies - without burdensome overhead and cash burn - so that when technical and business challenges arise, we can address them quickly without the same pain and delay.
News & Perspectives
Our latest news, updates, and a peer into robotics, ai, and automation.
Tuesday Aug 22nd, 2023
Longtime Pittsburgh manufacturers diving into AI with Carnegie Foundry
View this article